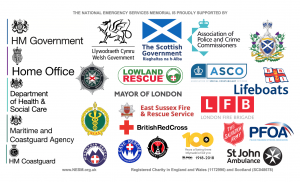 We're raising £3 million to build Britain's first national cenotaph dedicated to all emergency services personnel and service animals.
Did you know that 2 million people work in the British emergency services today, and that tragically over 7,000 have lost their lives in the course of their duty? Many of those working in the emergency services are volunteers.
We hope you'll join our campaign to build this national symbol of sacrifice, gratitude and remembrance. You can read my 'welcome' to the Charity here, and find out more about the Official Emergency Services Day by heading over to www.999day.org.uk.